Allergen Inspections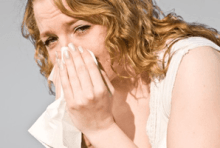 ​
One of the most common things people talk about is "I have allergies." The American Academy of Allergy, Asthma and Immunology (AAAAI.org) states that 'allergies are among the most common chronic conditions worldwide.' Among the most common indoor allergens are dust, dust mites, animal dander and mold. Some estimate that over 40% of the public have an allergy to dust and dust mites.
Alpha Environmental does not diagnose people and their conditions, but they do help identify if the home or patient's environment contains these common allergens and the extent of this contamination.
The physician or allergist treats the patient with medication and allergy shots. Alpha Environmental supports the allergy sufferer by pinpointing the source of the allergy and assists the patient in reducing that allergen.
Get In Touch With Alpha Mold for Your In Home Mold Inspection
​