How To Find A Mold Removal Company For Your Business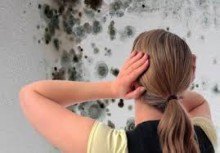 If you have ever gone into your office and noticed dark material near your window or doors, or perhaps crawling up from the recesses of your carpet, it is likely because you have spilled water or had a flood in recent past and mold has taken root. Mold can be very easy to clean up with alcohol, ammonia, or bleach, but sometimes you won't get it all. Often times you will have to use a professional that is able to provide this type of service, and the proper chemicals, to make sure that all of it is gone and never comes back. Here is how you can find a mold removal business to remove mold at your place of business, especially black mold which can be very toxic.
What To Do If You Have Mold In Your Business
If you have a lot of mold, calling a professional is always the best course of action. These individuals and companies will be able to come out right away, says the problem, and help you fix everything. The problem with doing this yourself is you often do a less than adequate job, and it may come back, making it very dangerous for people that work in your office. Black mold can produce spores which become airborne and if people breathe them, they can end up with certain diseases. That's why finding a professional in your neighborhood that specializes in removing mold is exactly what you need to do.
Finding A Mold Removal Business
In order to find a mold removal business, it's a very simple process. The Internet makes it very easy to simply search for mold removal businesses in your community, and you will find local listings that will provide you with the phone numbers and names of the companies that will be willing to come out, as such a situation, and removable right away. The faster that you do this, the sooner you will be able to enjoy spore free air because the mold will be gone, making it a safe place to work once again.
Alpha Environmental inspects, tests, analyzes and offers solutions for hundreds of homes and businesses each year.  Alpha Environmental's most requested service is mold inspection.  Alpha does not offer remedial services, but can analyze the problem with appropriate surface, dust, or air testing, then recommend the proper course of action, including specifications for complete removal and remediation of the problem areas.