Black Mold Removal In Your Business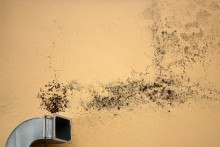 It's one of the last things any business owner wants to hear: that you have black mold (or any kind of mold) lurking in the corners, in the walls, and under the counters. Mold in general is one of the worst things to contend with in any structure, but black mold is especially dangerous to anyone around it regularly.
When you discover that you have black mold, your entire business gets put on hold. You have to close up shop while you wait for the problem to be contended with. So not only are you not making any money for a few days, but you're also stuck footing the bill for something that could cost thousands of dollars to eradicate.
Don't forget what it can do for your reputation as well. If word gets out that your business has black mold, good luck! Even if you have it taken care of quickly, you still may lose some customers because they don't want to risk it.
So what can a business owner do? If you suspect you have black mold in your building, call for someone to come in and check it out. This can be done after hours or on a day that you are not usually opened If the tests come back positive, then you want to do everything in your power to get it taken care of as soon as possible. Both for your business's sake and your customers' sake. Then again, there are employees that may be affected by the mold infestation. Besides the human issue of people getting sick, there are legal issues that come up.
There are many mold removal companies that do their job discreetly, efficiently, and in an affordable matter. The moment you suspect a problem in your business, search for a company that will keep your business in mind. After all, you still want to make enough profits after the fact to pay for the mold removal!
Alpha Environmental is an assessment and consulting firm – they do NOT offer remediation. Their job is to be sure that you truly have mold and do need remediation. Once the job is done, Alpha Environmental comes back to make sure the job was done right.
Florida Statute 468.8419 prohibits "a mold assessor, or a company that employs a mold assessor, to "perform or offer to perform any mold remediation to a structure on which the mold assessor or the mold assessor's company provided a mold assessment within the last 12 months."Florida Statute 468.8419 became effective July 1, 2010 and forbids the same company from testing and remediating mold at the same property.
DON'T BE A VICTIM of salesmen who test your property for mold and then attempt to recommend the work that needs to be performed by their company. Florida's new law prohibits such actions.
Simply said, we are Florida licensed and insured mold assessors and analysts of indoor environmental problems. Primarily, we test for mold and other allergies which may be affecting you and your family.  There are many inspectors that offer some of the same services we do.
Don't let your business be the victim of unscrupulous remediators who are hungry for work that does not need to be done. And more important, you don't want you employees to get sick and then look for an attorney to sue you and your business.