Purchasing A Home – Get a Mold Inspection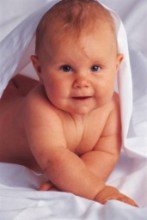 When is it a good idea to have a mold inspection by a certified professional if purchasing a home? There could be many answers to that question. So let's look at some.
The temptation to avoid spending a few hundred dollars on a good mold inspection is certainly great. The market is loaded with home buyers who regret not having done so and now have problems that could have been caught prior to purchasing. What are the reasons a purchaser would hire a mold professional to look over that so-called 'good' deal?
The home was foreclosed at one time. The chances are good that power was also disconnected. No power to the home would mean that climate control was not operating for some period of time. That increases the chances that humidity has caused some serious problems. Mold Rule #1: Mold must have moisture to grow.
You walk through the home and notice signs of water leaks, or you found hidden rot on a kitchen or bathroom cabinet, or there was a "musty" smell. Remember Mold Rule #1? Mold must have moisture to grow and you saw signs of moisture.
One of your family members has asthma or allergies, is elderly or very young, or has a compromised immune system from any one of a variety of diseases. Immuno-compromised to many means transplant patients, chemotherapy patients and those who are severely ill. Believe it or not, people with diabetes, asthma, Rheumatoid arthritis, vitamin deficiencies, chronic sleep disorders, and cigarette smokers all are considered to have a compromised immune system. Mold is not the only issue that mold inspectors look for – signs of sewage releases and the bacteria related to that, formaldehyde and other harmful chemicals play a part in our inspections.
Peace of mind! If the roof is new, was the old roof leaking? If the interior painting is fresh, could it be covering up old water damage? Mold and water damage are not always visible. Mold can cause many varieties of allergic reactions, even if you can't see it.
Some home inspectors may also offer mold testing; however, a professional mold inspection is truly the only alternative. As of July 2010, any person who tests or assesses mold must be licensed as a Florida Mold Assessor. Many inspectors have studied mold, but their experience may not be in microbial issues. If the person offering the mold testing cannot explain the difference between the types of mold that could be found, they are not the person to bet your family's future on.
Alpha Environmental understands the need for a general home inspection and that many of those inspectors have a good understanding about these matters. If you have paid for a home inspection and the report states there is possible mold, get that professional mold inspection. We offer discounts for pre-purchase mold inspections if a recent home inspection report is available to us.
In the Tampa Bay area, your local mold inspection company is Alpha Environmental. Why not call now to schedule a Certified Mold Assessor at (813) 514-MOLD or (727) 331-MOLD?